Each Month, we will offer one fragrance at a 10% discount! This is a great way to try out a new fragrance or stock up on an old favourite. All Scent of the Month items is made fresh to order.
November Fragrance of the Month is:
Spiced Pumpkin Latte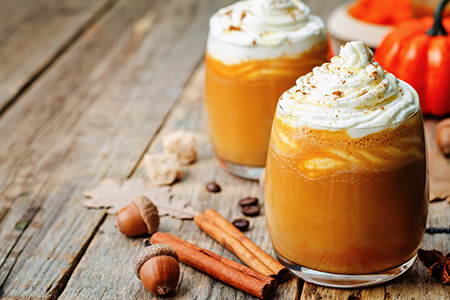 One whiff of this and you'll be transported to your nearest coffee shop and the beloved annual autumn treat. Inhale the delicious blend of rich milk and creamy butter followed by the intoxicating and heady scent of coffee, decadent pumpkin, cinnamon, and nutmeg. Sweet notes of sugared maple and chocolate cream round out this satisfying and heart-warming scent.
6 Pack 2 oz Scent Shots — $12.00
---
6 Pack Wax Melts– $ 7.65
---
8 oz Jar — $13.50
---
16oz Jar — $22.50
---